Blood Sweat and Tears (Roti, Kapra aur Makaan)


PAKISTAN PHOTO FESTIVAL FELLOWSHIP 2021 PROJECT
We need food, we need clothes, and we need a house. Please put an end to our blood sweat and tears. 
I, Muhammad Shahid, holder of CNIC 42101-1783285-1 am writing this application to inform you of the extenuating circumstances I have found myself in particularly since September of last year when the home I had owned and lived in, legally, for the past 20 years was seized from me and demolished. Only a few days later, my dear wife, Zakia Bibi, in her anxious worry for me, our kids and the future, succumbed to only her first heart attack.
My six children, and now their children still look to me for financial help as they struggle to make their own ends meet. I am almost sixty years of age with a history of heart disease starting in 2020 when I had my first heart attack and then in the beginning of this year when I had my second.
The hospital required me to come in 15 days after my angioplasty, but due to my daily responsibilities I couldn't make it until the pain returned a few weeks ago. After multiple days of back and forth I got my echo report that puts my heart functioning at only 25 percent capacity. The medicines I got from NICVD are not enough anymore, the doctor prescribed me medication that will reportedly cost at least Rs. 10,000 a month, medications that if I choose to take, I would have to take for life.
Currently I don't even have enough to pay my electricity bill at the house we have rented on the outskirts of the city in 36D Lyari Basti. My two sons and grandson who live with me are all battling the viral and I am forced to think twice before getting them Panadol and a cough syrup.
We want to stand back up on our feet, but you can imagine how hard that must be when the ground was quite literally cut beneath our feet. We need food, we need clothes, and we need a house. Please put an end to our blood sweat and tears. 
Please, anything would help.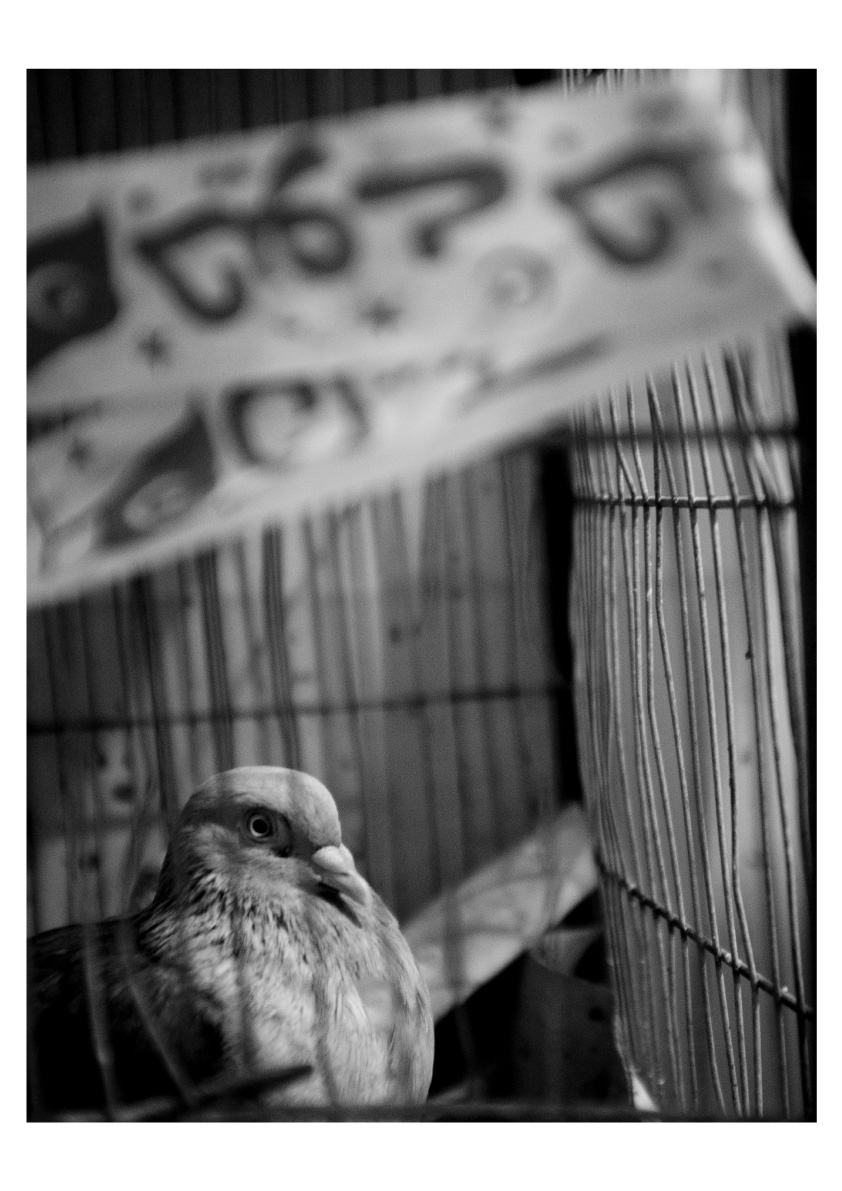 Blood, Sweat and Tears (Roti, Kapra aur Makaan) – Shahid Bhai Gujjar Nala
Muhammad Shahid and Zakia Bibi married in 1984. Having both been orphaned at a young age, that too in a country that had recently committed a genocide against their ilk, they already had a hard life ahead of themselves. Despite all that life would throw at them, and after a combined daily struggle of almost twenty years, they bought their first house (soon after). And over the next twenty years they would add to it as it became less of a house and more of a home. It had three bedrooms, a sehen (courtyard), a kitchen, two bathrooms and it housed 8 people. It was a palace. But not in the eyes of those that had world class city visions. And so unannounced they (authorities) came back, after already having partially demolished it just six months before. On November 4th they undid, in a matter of minutes, almost four decades of hard work.
*Roti Kapra aur Makaan meaning Bread, Clothes, and a Home is the slogan of the once popular Pakistan Peoples Party that is now blamed for most if not all of the problems of Karachi and the wider Sindh Province where it was founded in the seventies by Zulfikar Ali Bhutto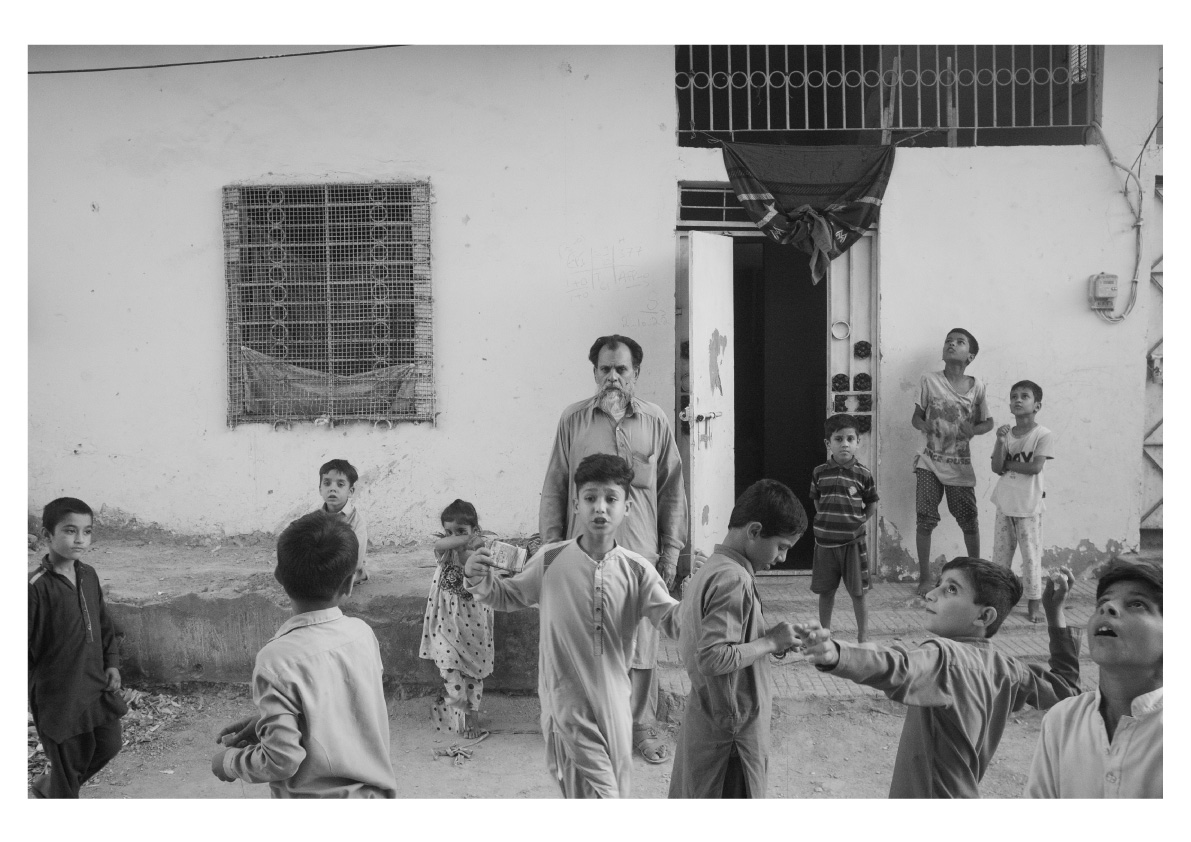 Shahid Bhai was born in Karachi in 1965 to parents of Bangla origins, Muhammad Sheraz and Salma. He doesn't remember much about them at all. Sheraz died around the time of the war and Salma only a couple of years later. At age ten, Shahid Bhai was orphaned, before he became "conscious" of the many worlds he lived in, Kausar Niazi Colony, Gujjar Nala, Karachi and Pakistan (being some of the ones that would shape his life the most). He didn't have much of a choice in the matter, for his parents, like a great many Pakistanis of that time, had left their home in search for a homeland, a place where they could live in peace and dignity. And yet 50 years later, Shahid Bhai is still fighting a fight that for many has now become history.
The little peace and dignity that Shahid Bhai and his struggling family had was symbolized in (derived from) the home that they had built against all odds but even this was taken from them. In Pakistan, there is hardly any peace and dignity for the poor, especially the urban poor. Most are often left to their own devices.
Shahid Bhai once drew an analogy to being trapped in a net, where instead of eating out the cage as a way of escape, the birds turned on themselves as a way of life
Blood sweat and tears – Shahid Bhai's scattered life
This was the third house Shahid Bhai moved in to in Kausar Niazi Colony, one of the 34 settlements to line the Gujjar Nala, a storm water drain in Karachi, Pakistan. It was the first house that he could call his own. He bought it for Rs 1,80,000 which today translates closer to Rs 10,00,000 today. After fifteen years of hard, honest, work their jadd o jehd, struggle was finally starting to provide a semblance of security. "Mein ne to socha tha ke ab mera acha time shuru hoga", the house was an indication of better times to come. His children had grown up. He had hoped that with the children contributing, things would finally ease out. But he had not imagined that they would ever leave Gujjar Nala, certainly not how he was being kicked out right now
Right now, when things were easing out.
Right now, when it was finally starting to feel like home…
Legend:
Red:  The little of the house that remains, Shahid Bhai's home
Green:  A neighboring house that Shahid Bhai's household is temporarily seeking shelter in 
The house had been in line with other leased houses. It had always been eligible for a lease, a fact confirmed by the government's initial survey. Yet six months into demolitions, the authorities came with their machines and tore half of it down. The household watched in utter helplessness as their entire lives were cut apart. Cutting, as demolitions are known colloquially, was already a part of their life but now it had taken over their entire lives.
Only a couple of months later, they returned, this time with full force and an ambition to tear it all down. Shahid Bhai would have lost his home entirely but fortunately or unfortunately he had a panic attack. A video was made and the media descended on the news like moths to a flame. The video went viral, and the authorities found themselves dealing with a PR issue.
A week later Zakia bibi had a heart attack. The trauma perhaps became too unbearable for her already weak heart. She passed on the way to the hospital. 
Mazhar Khan, the Karachi Municipal Corporation director of Katchi Abadis (informal settlements) personally paid Rs 10,000 (USD 53) in damages. A retired Army General, Aslam Beg, flew in from the capital and invited Shahid Bhai to the Governor House to hand him a cheque valued at Rs 1,00,000 (USD 538) as a token of grievance. But the damage was already done. And only more was to come.
In the six months since losing his home and his wife within the span of a week, Shahid Bhai is all but forgotten. The first of four cheques (Rs. 90,000 every 6 months for 2 years) that he is entitled as compensation of losing more than 30 percent of the house is yet to arrive. The little of the house that remains has become his only safe space. It is where he takes his once-a-week shower and sleeps, every night – in fear that he lose the land that his old house, and now broken shack rests upon. His six children live next door, in a two-bedroom house that miraculously and precariously, still stands.
During this time, now more than three months ago, Shahid Bhai had a heart attack.
There was no one to make a video this time. And even though I reached a couple of hours later, I was fortunate enough to take him to the hospital and get him care when everybody else seemed to be out and about.
In the three months since his heart attack, Shahid Bhai's brother in Bangladesh passed, his son Faisal, who is about to be a father in a month is out on bail for a crime he didn't commit. His oldest son Zubair, still unmarried at around 30 years of age, doesn't contribute to the household income and is looking to move out as soon as possible. The youngest son, Shahzad has health issues and is not dealing with the loss of his mother well. Salma, the one sister who lives with them feels completely trapped in the situation and is constantly under pressure from her husband to also move out. Shahid Bhai, in all this mess has been caught in a race he is too old to fight alone. His soul has been utterly and completely crushed and there is no one else to help him save his house and his household, or the little that is left of them.
The Gujjar Nala demolitions started in early 2021 in the wake of one of the worst cases of urban flooding to hit Karachi in the past century.
On August 27, 2020, I woke up around noon to a commotion in the house. It had been raining non-stop since the morning. Mama Baba feared that it wouldn't stop and were getting everybody in the house to clear out the furniture from all the rooms on the ground floor. An hour later, water started entering our house.
There was no relief, from the rain or the water that seeped into all of our houses. All of this, in an area claimed to be Karachi's most modern, upscale neighborhood.
I remember how growing up, I would love when it rains in Karachi. Mama would always hate it. She would worry but the denizens of the city living without shelter. Karachi wasn't built for the rains. But living in the area we lived in, Mama's sentiments never made much sense. The most that we would experience were electrical power shutdowns.
This was the first time the richer half of the city felt the brunt of the damage. There are stories of stagnant water up to 3-4 feet and no electricity for over 10 days. Billions of rupees of damages was incurred. And as usual, everyone was left to fend for themselves in the face of a major calamity.
The federal government took notice of the flooding and ordered the city's many a clogged storm-water drains to be cleaned as part of a future flood relief plan. But local authorities interpreted this as an order to demolish homes along these drains which they saw as the cause of the city's major flooding issues. Independent architects, activists and journalists have all categorically denied that the so called "encroachments" are part of the problem. But there is no one to listen. And instead, lives are being scattered and destroyed for a development that benefits not the richer but the richest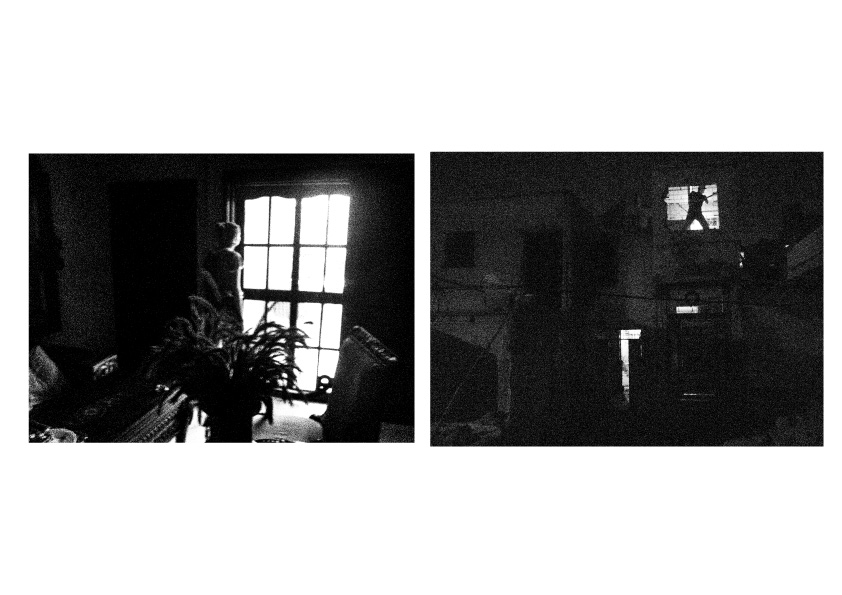 Follow Us on Social Media