Industry of Dissolving Portraits
MENTORS: ASIM RAFIQUI, WENDY MARIJNISSEN, MATTIEU PALEY & SHAH ZAMAN BALOCH
PAKISTAN PHOTO FESTIVAL FELLOWSHIP 2017 PROJECT
According to World Health Organization," 5.6% population of Pakistan is above 60 years of age while 47% elderly men and 24% women are forced to work to earn their livelihood while they suffer from physical and mental abuse as well."

THE STATE OF PAKISTAN'S SENIOR CITIZENS
As per Pakistani law, any person aged above 60 is considered a senior citizen. While the Pakistani government is funding its social welfare department, it goes nowhere beyond money. There is nothing being done for the functioning organizations of nursing homes, as can be seen from the case of Heaven Old Age Home.
Heaven Old Age Home is a non-profit project of Noyan International Organization established in 2007 and is situated in Lahore's Pak Arab Society. The nursing home pleaded the Punjab government to provide them with a funding of Rs3000 per month for the individuals residing in their home. The government only agreed to Rs50 per day for an individual, that too on their own terms.
This is a sad reality because while government workers receive a pension after retirement, there is nothing for the private retired workers who have paid taxes all their lives.
According to World Health Organization," 5.6% population of Pakistan is above 60 years of age while 47% elderly men and 24% women are forced to work to earn their livelihood while they suffer from physical and mental abuse as well."
WHAT ROLE IS THE MEDIA PLAYING?
Media plays the role of a sympathizer instead of evoking empathy for the elderly of the country residing in nursing homes. The Pakistani media has lost the method of understanding the perspective of their subjects. Without understanding the sanctified space and spending time with these people, they try to shove their opinion on the viewers.
It has only been portraying the painful side of the story and neglecting the essence of highlighting the social cause. Stories with an apologetic soundtrack with a negative connotation are repeatedly being played on screens resulting in creating depressing vibes. In the rat race for ratings, every subject has now become a part of a "product" that they sell as part of their commercialism project.
The questions of media spokespersons and interviews by students who visit these homes also depict an alarming example of pity. They have no sense of responsibility and familiarity with the ethics of asking questions at nursing homes. Some examples of such emotionless questions are:
"How do you feel coming to a nursing home?"
"Why are you in living in this nursing home?"
"How did you end up here?"
"Do you miss your family?"
"Are you waiting for someone?"
Though seemingly harmless, the consequences of these questions leave a grave impact on the elderly residents who live away from home and family. Narrating their stories of trauma makes them agonize in depression for days. They even go to the extent of missing their daily meals just because of these unprofessional encounters with people.
It must be understood by everyone, especially those who visit such facilities regularly, that another person's pain isn't necessarily supposed to be "sold" to an audience. It's a sensitive emotional issue and must be treated like one.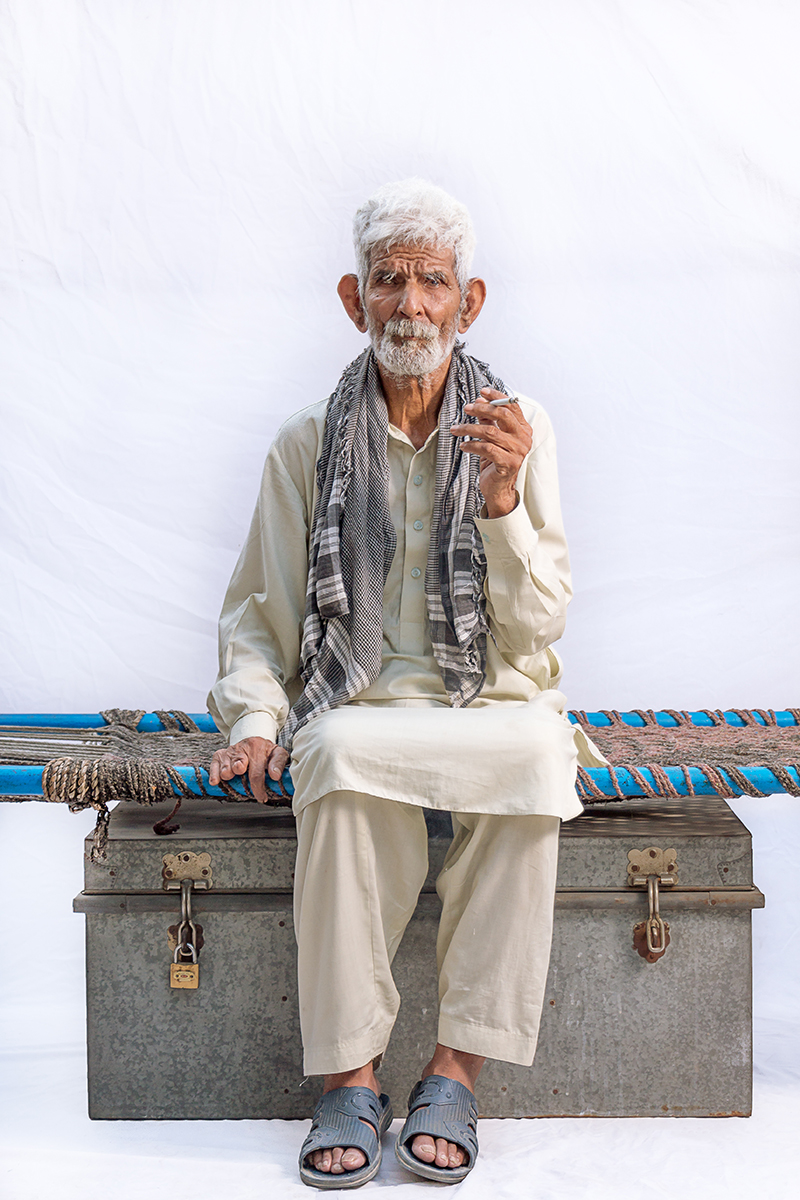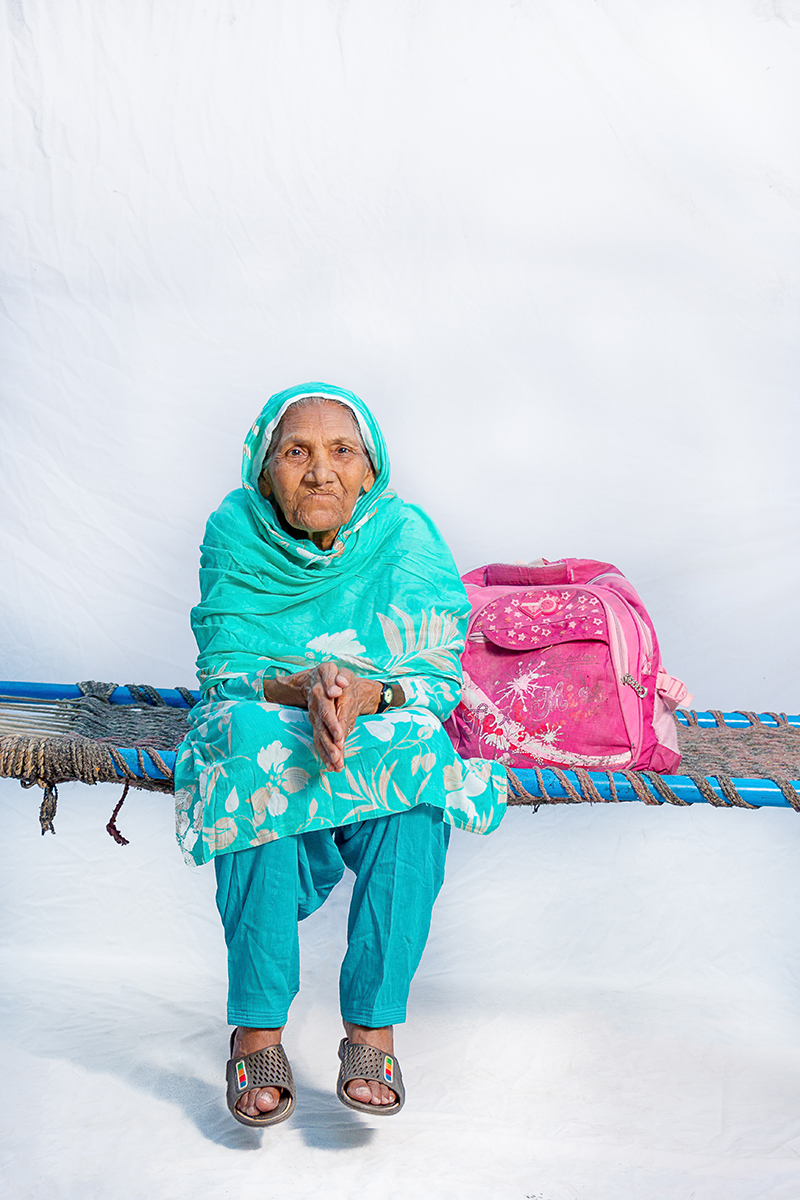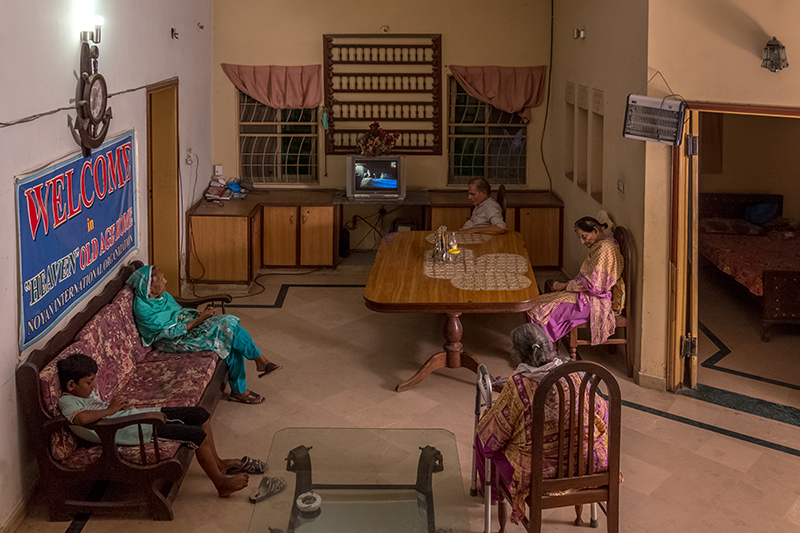 HISTORICAL PERSPECTIVE
The first two historical references of nursing homes are seen in the American cities of Philadelphia and Boston, at the beginning of 19th Century, which were specifically targeted towards widows and single women. The Philadelphia Indigent Widows and Single Women's Society established nursing homes for women with a substantial fee and character certificate. The second reference can be seen in 1850 when the women's and church group formed distinct homes for the elderly people under the banner of Boston Home for Aged Women in which they gave shelter to religious women of "good character" from their same ethnic group.
In Pakistan, the first nursing home was established in 1975 in Punjab by the Social Welfare Department under the name of Aafiat Elderly Services as mentioned on Punjab government's official website.
ARCHITECTURAL SPACES
Nursing homes are supposed to be designed much more carefully than any standard residential structure. The basic necessities of the design of these homes should be considerate in terms of air, light and temperature quality of the space. Also the environment we create in nursing homes should acknowledge the views from the windows.
People living in these homes are more sensitive to the environment and prefer to meditate in nature. Space designed in homes should be responsive to their needs according to their behaviors and dependency in that age.
Integrating activities that are common among the members creates room for communication and makes the habitation friendlier to live in. Use of natural materials in design such as wood, stone, and water helps them reconnect with the environment. Incorporating other materials for the finishes of the interior should be selected carefully to reduce the health hazards as many of the commercially available and used materials emit invisible fumes that can affect skin, eyes, and breathing. Other precautions include the use of handrails, well-lit areas, smaller risers for the stairs preferably ramps instead of stairs, assistance signs in corridors, cameras to monitor any emergency, noise resistant windows, insulated walls and higher headroom spaces to consolidate.
Unfortunately, none of these are given any importance at all in Pakistani nursing homes.
Follow Us on Social Media